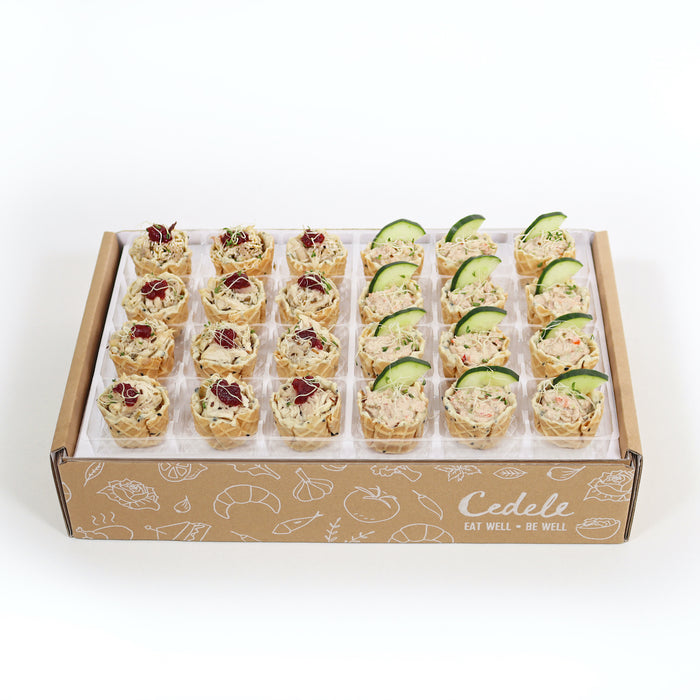 Mini Savoury Tartlets
Cedele's delectable Mini Savoury Tartlets are the perfect bite-sized treats for corporate meetings or parties. Delight your guests with a variety of mouthwatering flavours, including Egg Mayo & Cucumber, Smoked Salmon & Cucumber, Tuna Salad & Cucumber, and Rosemary Chicken with Cranberry Sauce, all freshly handmade for an unforgettable taste experience. These elegant tartlets are sure to impress, adding a touch of sophistication to any event.
Choice of 12 ($32) or 24 ($60) pieces. Select two flavours, subject to availability. 

Egg Mayo & Cucumber

Smoked Salmon & Cucumber
Tuna Salad & Cucumber
Rosemary Chicken with Cranberry Sauce
Original price
$32.00
-
Original price
$60.00