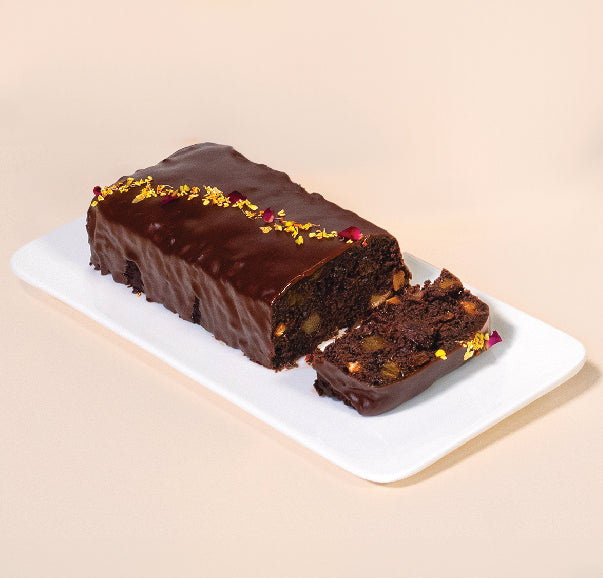 Christmas - Chocolate Vegan Fruit Cake
An elevated twist on the classic fruit cake, this is packed with fruits & nuts, including dried mango, dried cranberry, macadamia, raisins, & orange peels. Coated with a rich chocolate ganache, it is adorned with fragrant osmanthus & rose petals, & sprinkled with crushed pistachios. 
Presented in a festive box, it's perfect for gifting.
Vegan, Contains Nuts



Original price
$50.00
-
Original price
$50.00